Big and small, We help businesses of all sizes by providing…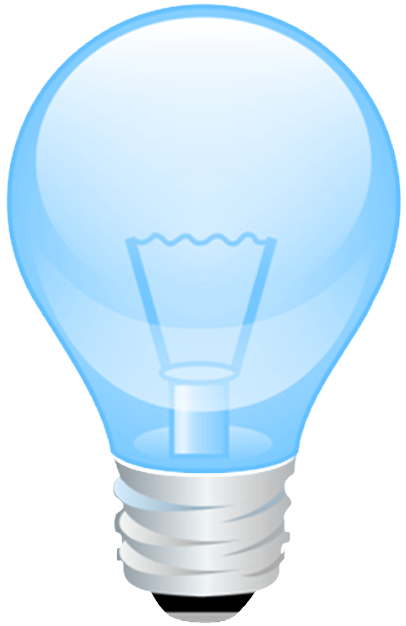 InPrime 2.0
A full-service legal team to help you in supporting, growing and exiting your business with confidence by aligning our innovative legal strategies with your business goals.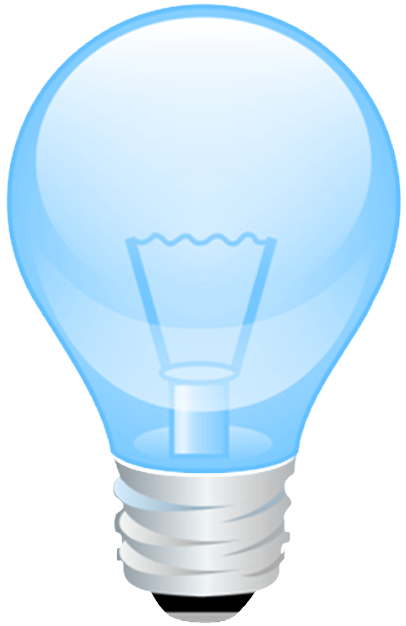 Boar
Elite
A business growth ecosystem to have the tools, frameworks & mindset shifts to achieve breakthrough success in business & life.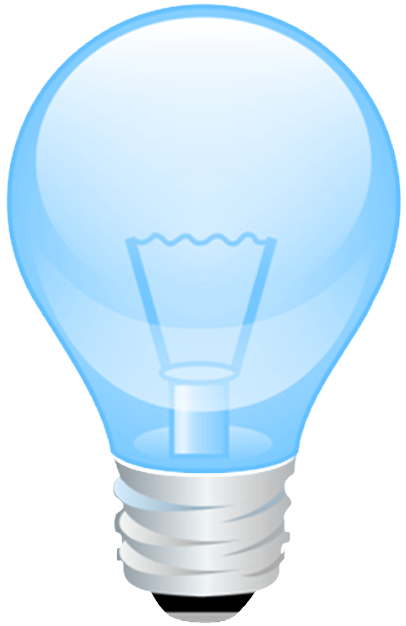 Contract Sprint
Quick, easy and convenient legal documents delivered in minutes to help you get better, smarter business results.


Georgia-Based Business Lawyers Providing Expert Legal Help Nationwide
The team of attorneys and associates at InPrime Legal are dedicated to providing excellent legal care to our clients throughout Georgia. We understand you have a vision for your company and your brand but the many laws, regulations, and contracts to consider make the venture difficult and daunting. As your legal representative, it is our mission to minimize your stress by reviewing all relevant documents and negotiating to serve your best interests.
We have extensive experience in business law and real estate law which benefits our clients throughout Georgia. As lawyers for both commercial tenants and their property owners, we understand the complexities that fall on both sides of a commercial real estate dispute. Our law firm has a proven history of success in helping all parties feel satisfied with the outcome of any business negotiation.
Industries Having Received a Substantial & Significant ROI Working With InPrime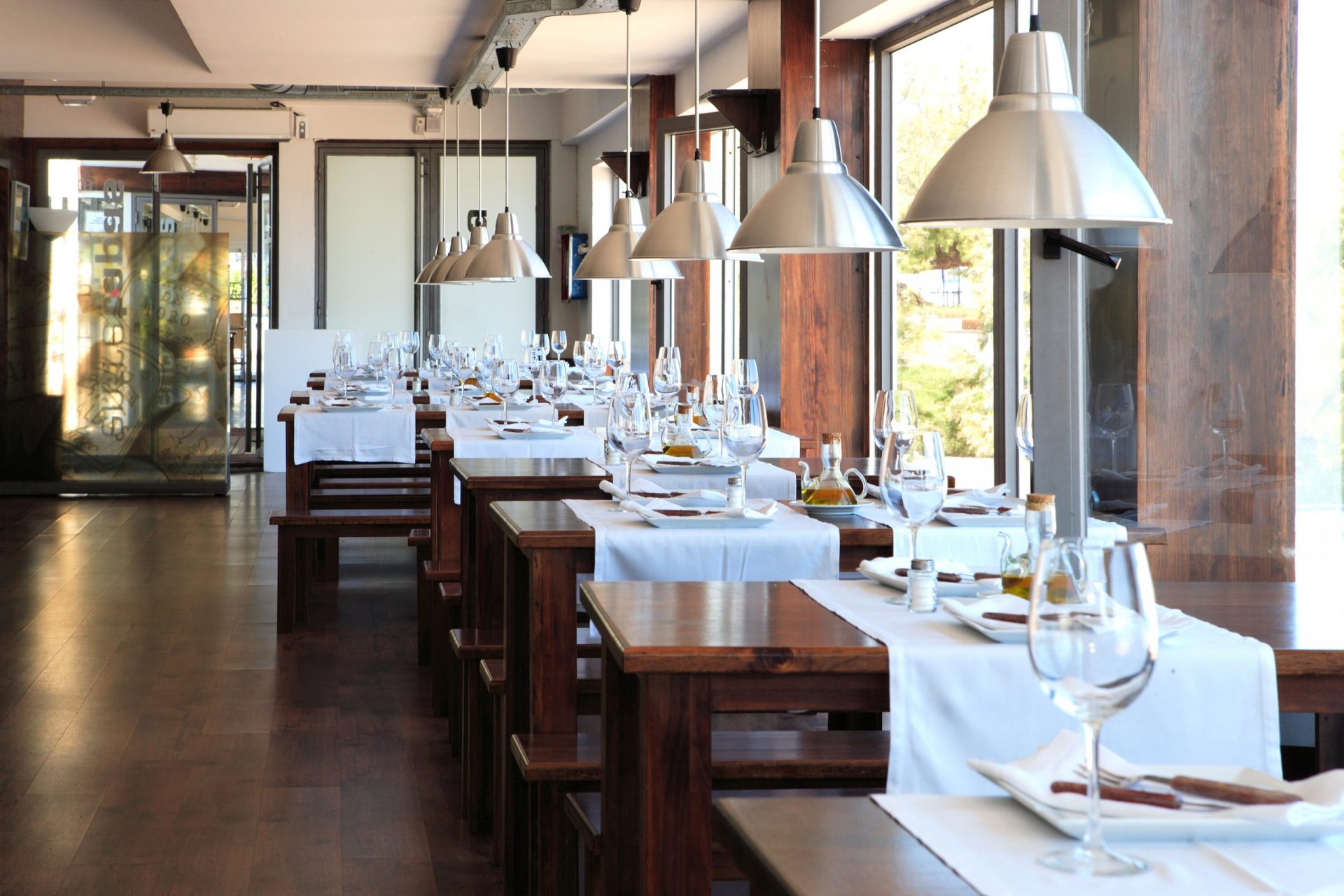 Restaurants & Hospitality
We assist you to safely navigate regulatory audits to help avoid any penalties and perform comprehensive internal FLSA audits to ensure compliance with government labor requirements.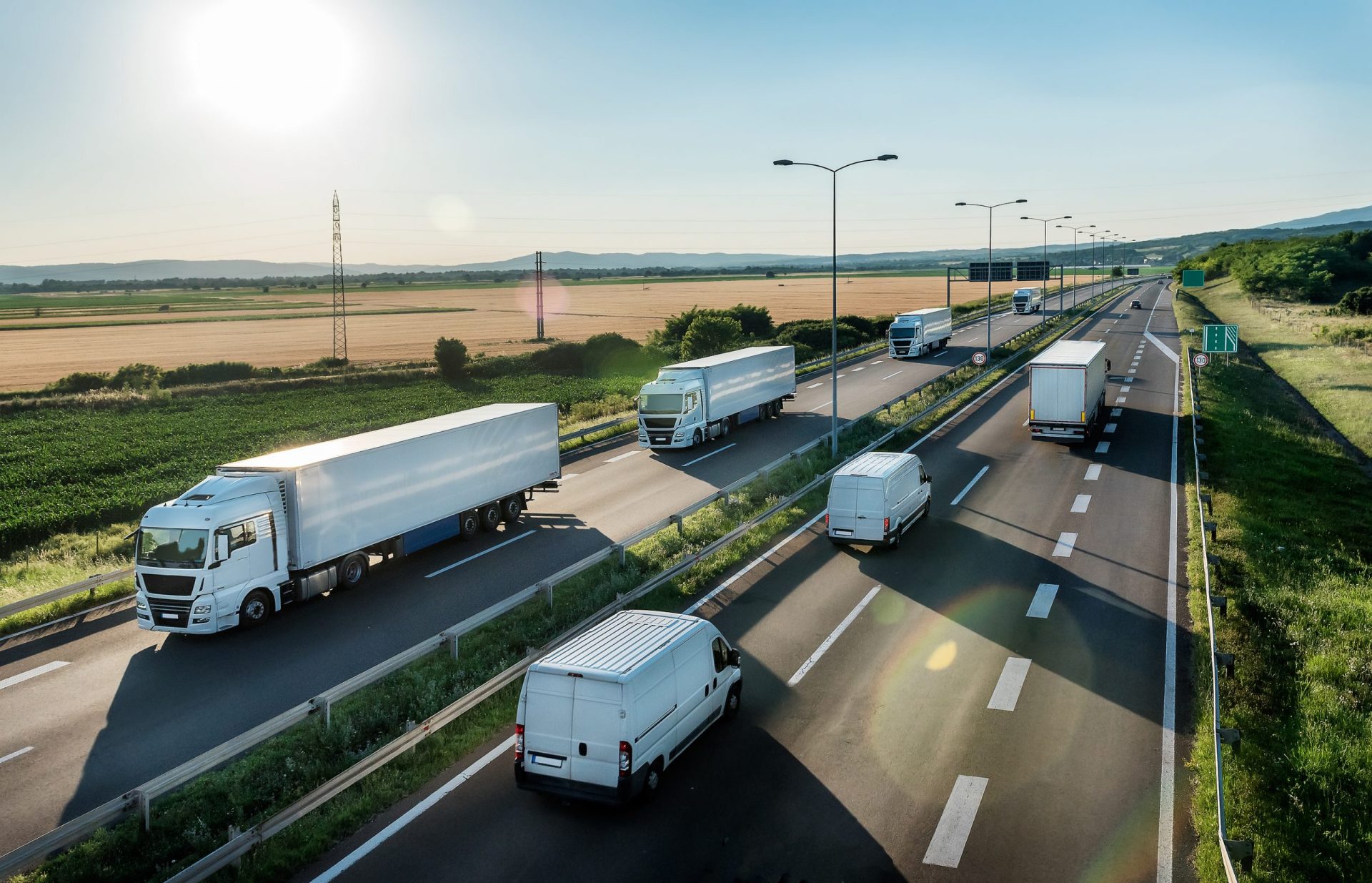 Service Industries
We will help limit your liabilities for consequential damages, bolster payment provisions to prevent customer non-payment issues, and protect your business from unfair competition.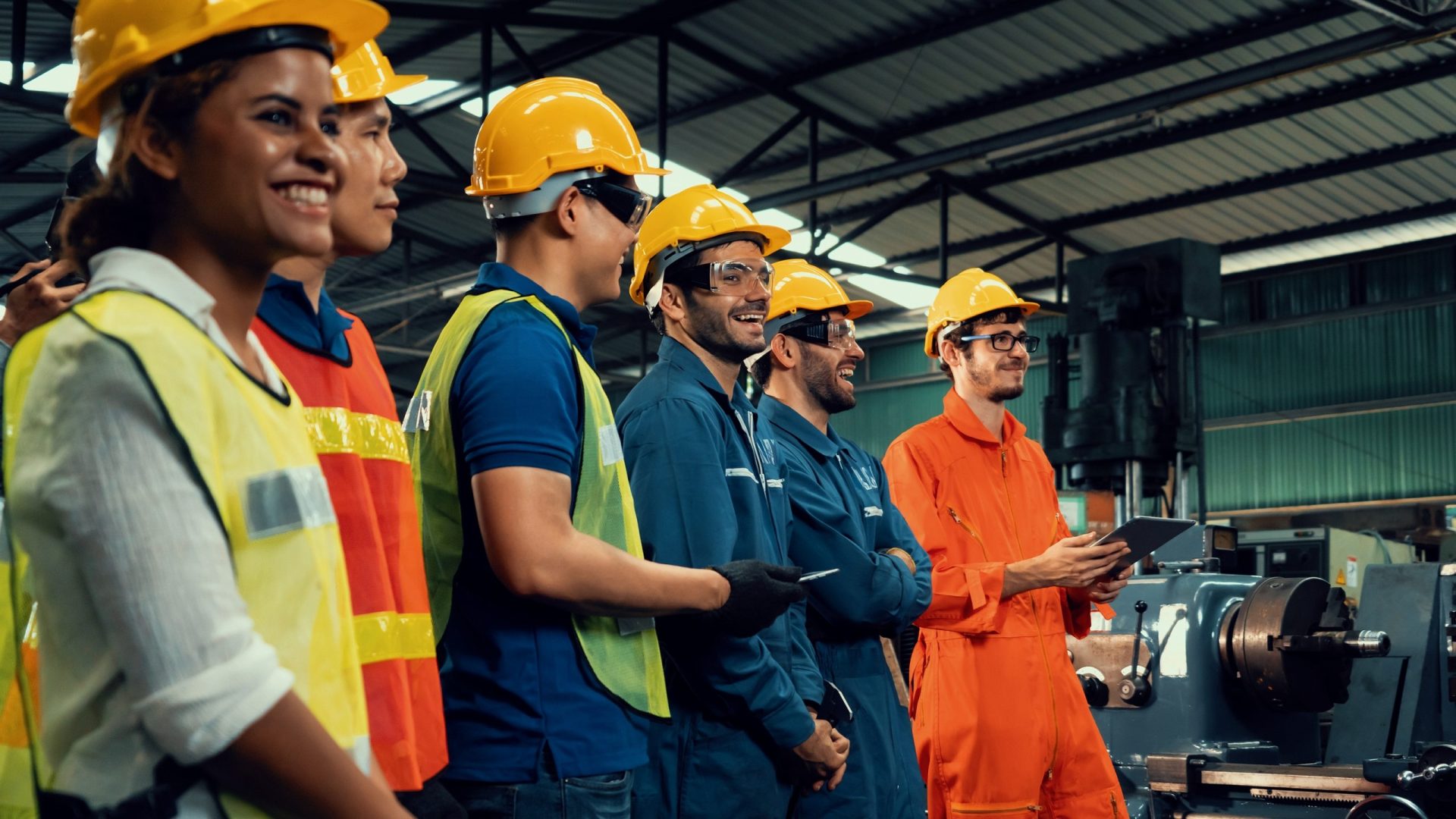 Manufacturing & Distribution
We'll work hand-in-hand with your sales department and key managers to increase the likelihood that your terms prevail in a dispute and aid your team with the handling of purchase orders and quotes.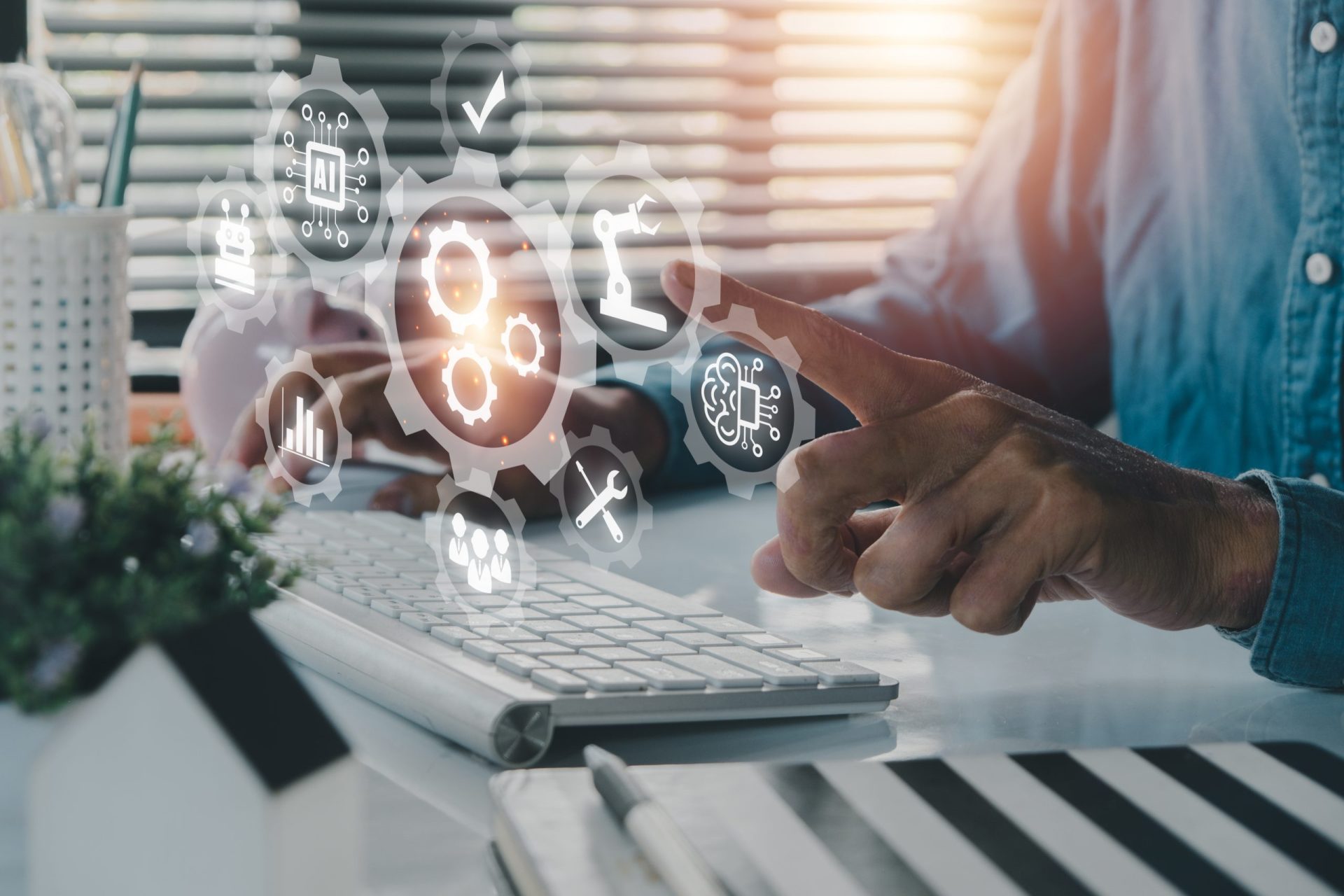 Technology Companies
Whether you're looking to trademark a logo, file for patents, or looking to limit access to the steps in their process, we help existing & startup technology businesses prepare the right legal documents & protect their intellectual property.
Our Core Areas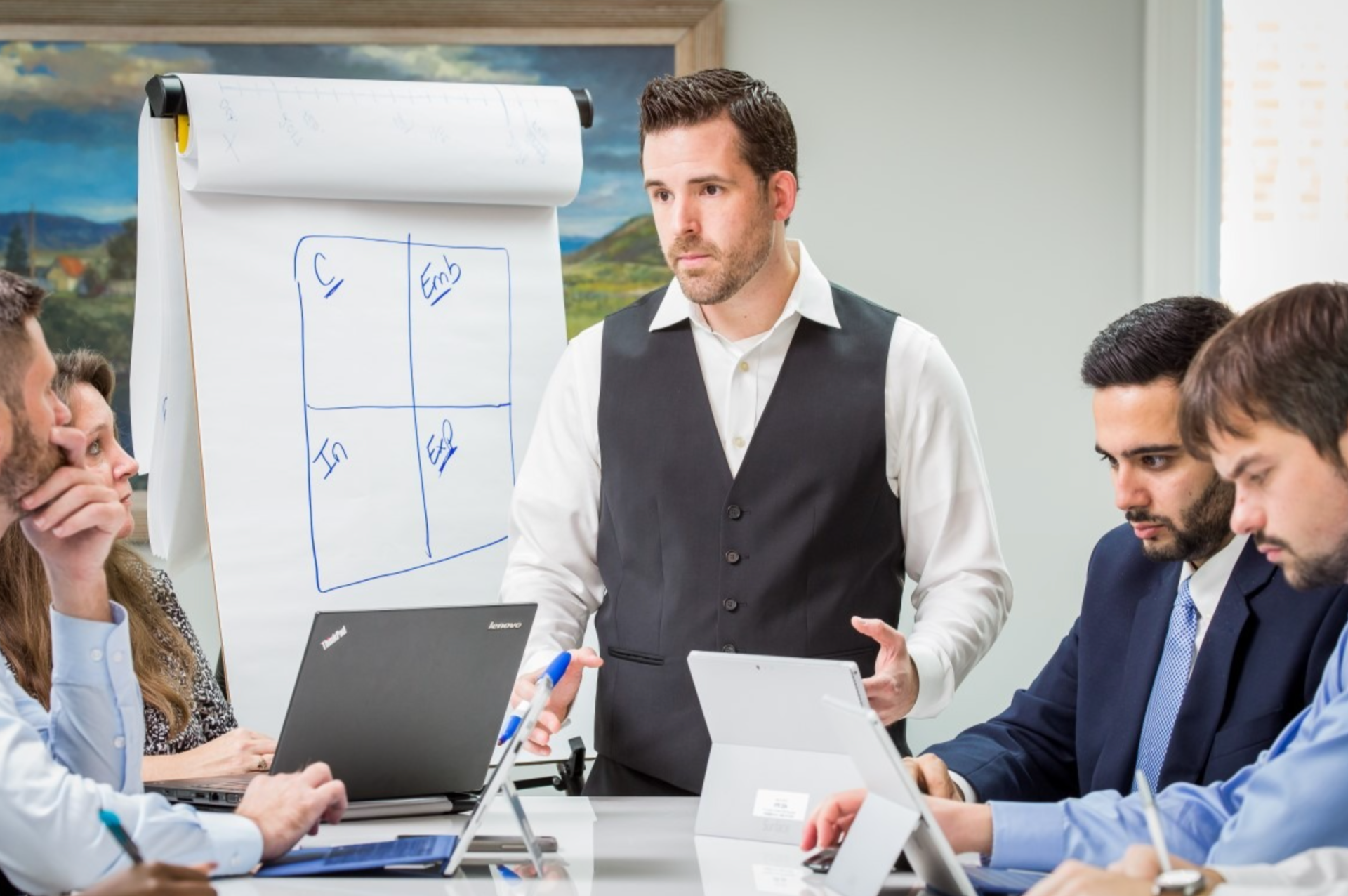 After joining InPrime, our restaurant is 4-times more profitable than the fee we pay and better prepared to identify and eliminate legal liability.
– Stephen Kaplan, Director of Operations at Rumi's Kitchen
12345
Business Startups. Whether you are forming a LLC, a corporation, a limited partnership, or are going into business as a sole proprietor, we have the knowledge and resources to potentially help you make the startup of your business a success.
Commercial Lease Agreements. We represent both commercial tenants and commercial property owners in lease negotiations and disputes.
Commercial Real Estate. Regardless of whether you are buying or selling, renting or owning, our real estate attorneys can assist you in your commercial real estate transactions.
Drafting Contracts. A strong contract is among the most surefire ways to defend your business against potential future risks and lawsuits.
Employment Law. As business owners, federal and state laws hold you responsible for your employees. In disputes over employment contracts and other similar matters, InPrime Legal could help you and your business avoid costly litigation.
Intellectual Property Protection. We can help with the application, protection, and renewal of trademarks, patents, copyrights, and trade secrets.
Exit Strategies & Succession Plans. We can help you optimize your business legally to help you maximize your transaction multiple on exit.
How Can InPrime Help Navigate Through Everyday Business Legal Hurdles?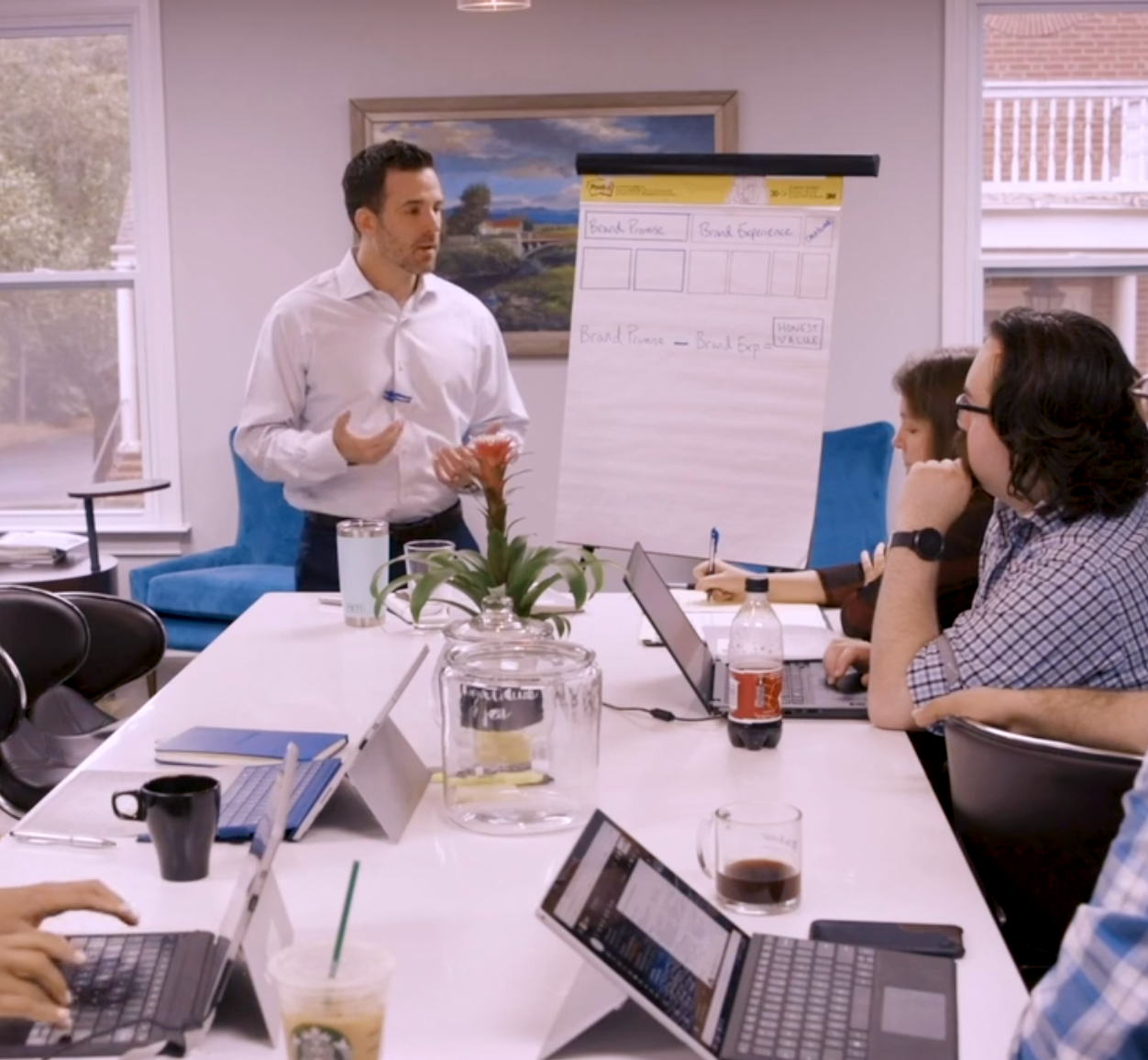 It has become more difficult for someone to start and maintain a business. Every state has extensive laws and regulations related to every aspect of running a business, from forming a business to finalizing sales tax reports. At InPrime Legal, you can have access to an attorney who has an in-depth understanding of the complications and regulations in your area of business. We can provide guidance on workers' compensation law, employment law, contract law, and more. If you are in the real estate business, we can help you with offers to buy and sell the property. Our attorneys are highly skilled and will work diligently to protect the best interests of your business.
Finding the right attorney is never easy. However, when you participate in the prepaid legal services of InPrime Legal, you can rest assured that we have already done the heavy lifting for you. Our attorneys are experienced, focused on business law, and prepared to provide excellent customer service. When you sign up with our subscription plan, it will be as if you have your attorney ready to assist you with all your legal needs. We provide our clients with a straightforward way of doing business. You will pay a low-cost, monthly set fee. You will not face any larger bills in some months when you need more legal help. You will not need to brace every time you check your legal bill. We believe that predictability in billing practices helps small to medium-sized businesses.
How Does the InPrime Legal Subscription Service Work?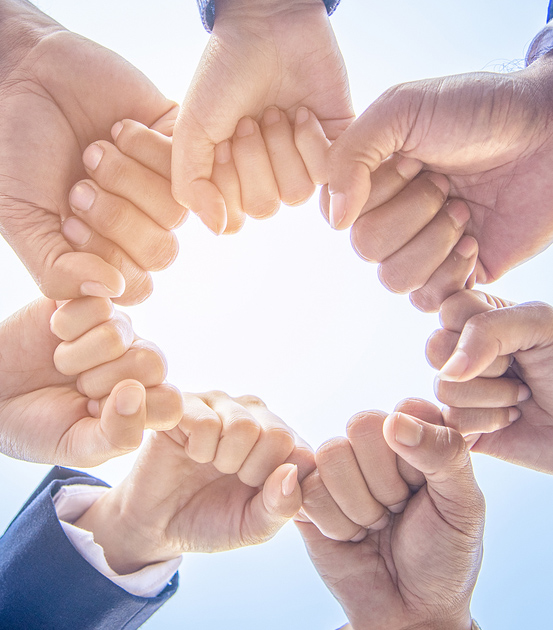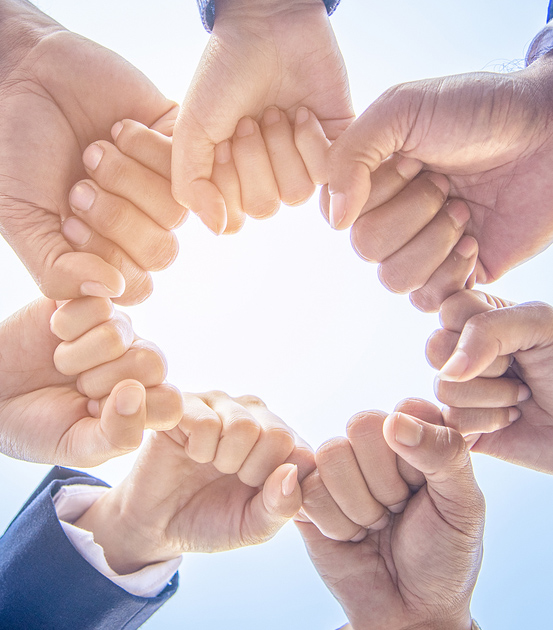 InPrime Legal does not operate via the typical "bill-you-by-the-minute" law firm structure. Instead, we offer a monthly subscription-based legal service model for a flat monthly fee. While you may initially balk at the idea of paying for a lawyer during the weeks when you do not feel you need one what this practice allows us to do is remain proactive in our defense of your business interests instead of simply being reactive to situations as they occur. By being proactive and taking initiative, we help you anticipate problems that may arise, and we help defend your interests from the potential risks of disputes or litigation.
Our InPrime subscription service is very much like having an in-house legal department for your business. You will have a dedicated team of lawyers and associates that is always involved and consistently reviewing new legal matters for you and your partners. We also schedule quarterly meetings with you just so we stay involved with your evolving objectives.
Frequently Asked Questions
What Is the Best Form of Business Entity?

There is no one-size-fits-all answer to this question. The best business entity selection is entirely dependent on your business and your needs. Ideally, you want to select the business form that best insulates you from financial liability and heavy tax exposure. Whether you decide on a sole proprietorship, a partnership, a limited liability company (LLC), or a corporation, your attorney can help advise you.

Should I Go to Court or Try to Settle Matters Out of the Courtroom?

At InPrime Legal, we strongly recommend against litigation and lawsuits. We champion alternative dispute resolution techniques to help settle disputes in a cost-effective manner.

What Is the Difference Between Mediation and Arbitration?

Mediation uses a neutral third party (the mediator) to cooperatively come to an agreement that is mutually beneficial to both parties. The mediator does not make any decisions but merely tries to steer the negotiation in a fruitful direction. Arbitration uses a neutral third party (the arbitrator) to review the situation, and then the arbitrator makes the decision for both parties.

Is the InPrime Legal Subscription-Based Service Right for Me?

With pay-by-the-minute billing practices, you had to decide between being billed hundreds of dollars for a quick phone conversation with your lawyer or addressing a legal situation on your own. With a flat monthly fee for InPrime Legal services, you can think of our firm as your business's outsourced legal counsel, always there for you whenever you need us.

What Are the Different Types of Intellectual Property?

There are four types of intellectual property recognized by the law in the United States: the trademark, the copyright, the patent, and trade secrets. Trademarks are for slogans, logos, and catchphrases. Copyrights are largely reserved for works of artistic expression. Patents are for new, innovative inventions. And trade secrets relate to formulas, recipes, and other collected information that would lose value if the knowledge were made public to competitors and rivals.

How Do I Trademark My Product Name?

To trademark a name, symbol, or slogan with the United States Patent and Trademark Office, the item which you wish to trademark must be especially unique. Your lawyer can help search the database for previously registered trademarks before starting the application process.

How Do I Patent a Product or Service?

Patents these days are largely for new inventions in technology, software, or engineering. To patent a new product or service, speak with a patent attorney about the application process.

Does Your Firm Favor Representing Landlords Over Tenants or Vice Versa?

We understand that the relationship between landlords and tenants can be strained at times. But we do not favor one over the other. We understand that each party needs the other, at least to some extent, to find success in business. If you take us on as your legal representation, we will be dedicated to representing your interests, regardless of what side of a commercial lease agreement you may find yourself on.

Why Do So Many Small Businesses Fail?

While the state of Georgia is one of the best states for business in the nation, starting a small business is always a risky venture. Unfortunately, nationwide statistics show that most small businesses fail, with some 20% of them folding within their first year of operation. InPrime Legal wishes to help your small business dream become a beautiful reality. We could assist you in the forming of a successful business plan, help you acquire loans and financing, provide legal advice in the hiring and firing of employees, protect your intellectual property from the competition, help you with taxes, and lend guidance in sales and marketing.

I'm Looking to Dissolve My Business. What Should I Do?

Not every company is built to live forever. And even if the business is strong enough to continue, sometimes it's just time for us as business owners to move on. If you wish to dissolve your Georgia-based business, our legal team can help you through the many steps involved in winding down a business.
How Can We Help You & Your Business?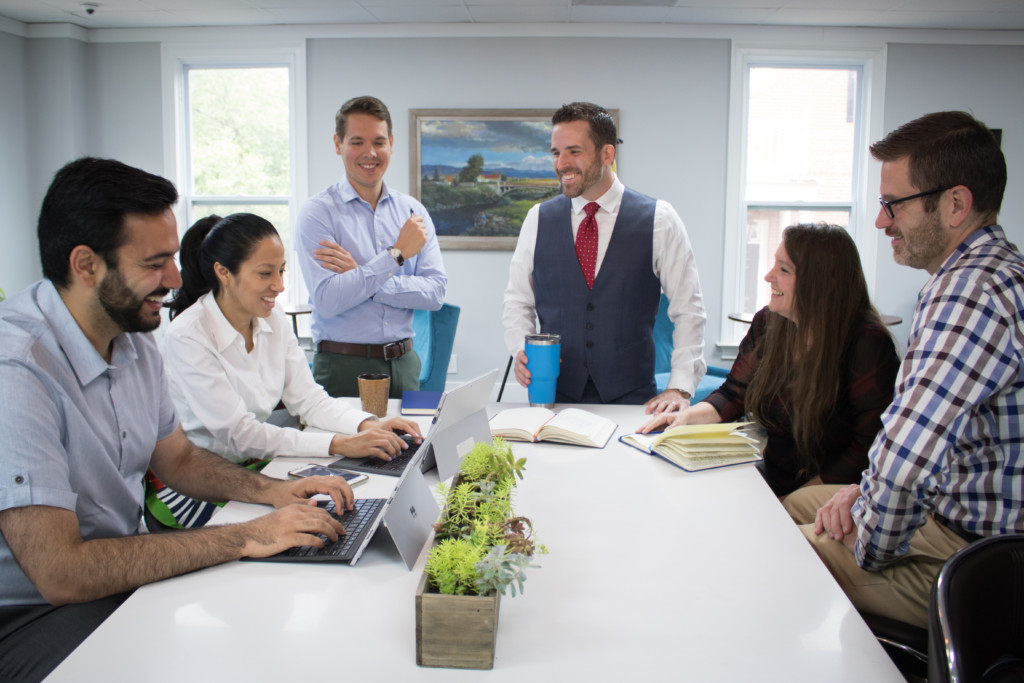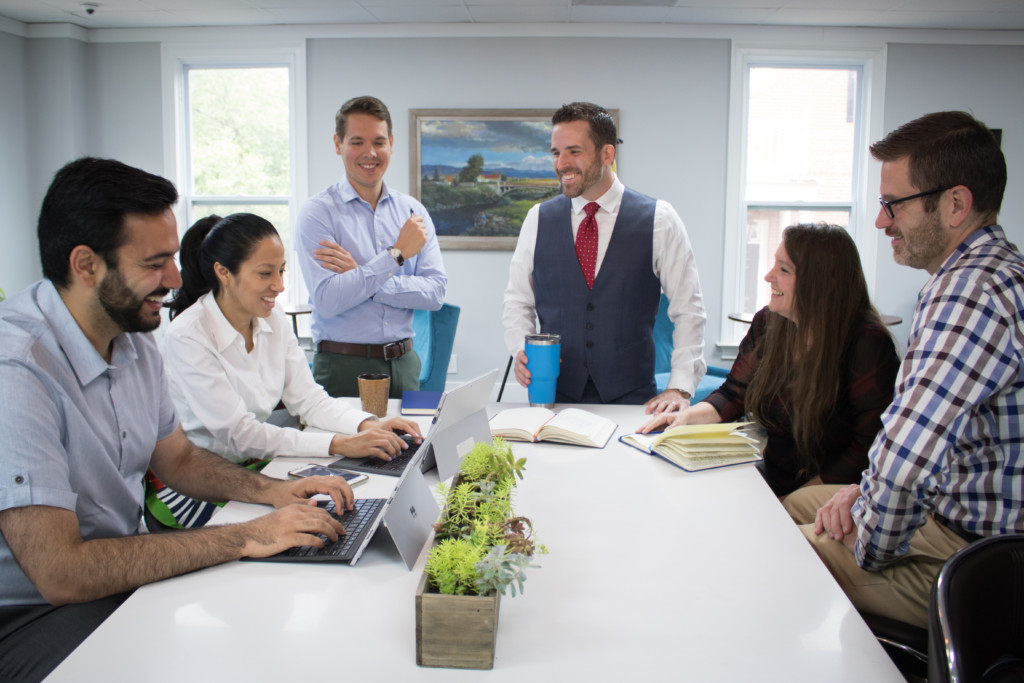 There are many reasons why a small to medium-sized business would benefit from our services. Sometimes people assume that attorneys are only for emergency situations. They may wait to hire an attorney until they are being actively sued. However, high-quality legal advice can help you as a business owner or executive make informed decisions about various personal matters as well.
The attorneys at InPrime legal are licensed and experienced in a wide range of legal matters. We are well-reviewed by our customers and in good standing with their respective state bars. Members of InPrime Legal plans can set up an attorney consultation on a wide range of business issues. Typically, attorney consultations will last 30 minutes, and animal legal checkups typically last for one hour. Each legal matter must be unique. If you have any potential legal issues, we recommend scheduling a consultation to learn more about our legal services today by calling (770) 407-8889.
Schedule a Strategy
Session Today
Schedule a Strategy
Session Today